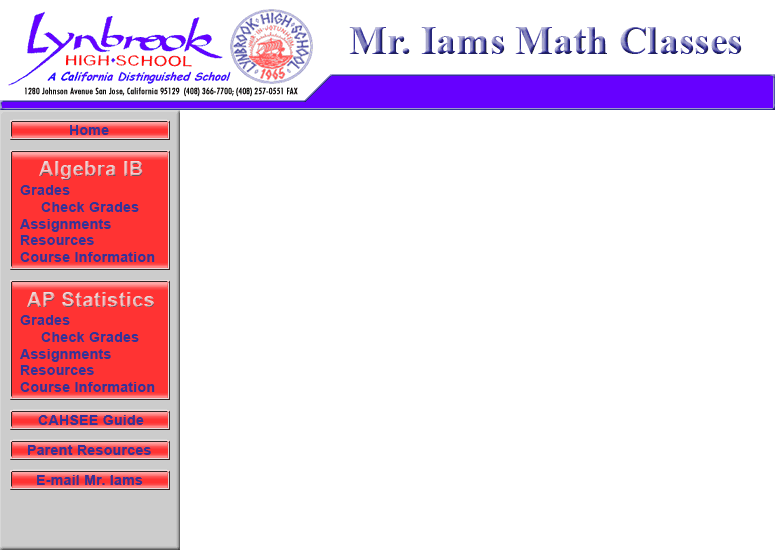 Please follow the instructions below to check your grade. I will try to update the grades daily.
Students please remember that it is your responsibility to check your grades and make up any absent or incomplete work promptly.
To access your grades on the class web sight:
1) Click Check Grades in left margin.
2) A new window will open. Follow the instructions
Please note. If you cannot access your grades or if there seems to be an error in your grade report, please contact me so we can get it fixed.